It never ceases to amaze me that multimedia storytelling workshops typically want to use something like Soundslides to deliver a finished multimedia story.
I originally posted my opinions around NOT using Flash based content as your primary delivery method, and now it appears even more so that Flash is not the best solution as a primary delivery method.
Don't get me wrong, SoundSlides is a great tool for producing photofilms, but the reality is, iphone/ipad users are growing, and they don't display flash based content – read why Apple chose to go down this route.  Visit Youtube or Vimeo, and your brower referrer switches to an HTML5 version of a video.
That's not an option when using SoundSlides or any other Flash based post production delivery tool.
Deal with it
It's critical that multimedia journalists get comfortable with using video editing applications on their laptops to put their stories together.  Mac users, either Imovie or FCPX. Windows,  Adobe and SONY both have what would be considered "Consumer" products that are more than capable of producing finished pieces that can then be output to h.264 mp4 – which is the preferred file format for inclusion into a blog or website and is cross platform.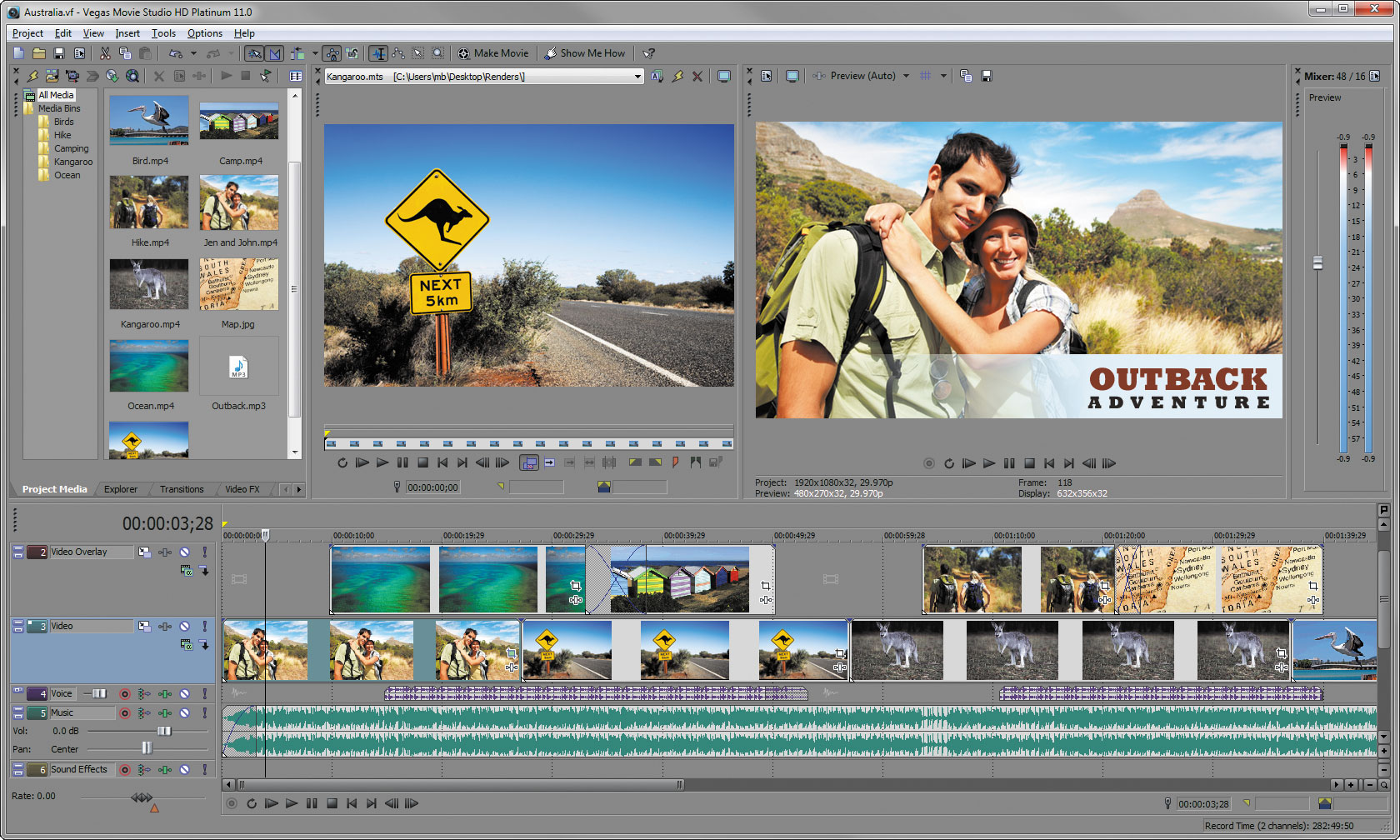 For windows users specifically, SONY Vegas Movie Studio Platinum is probably the best application for the money for photofilm post production.  For less than $125.00, you can edit audio in addition to laying your images with audio on the Vegas timeline.  No other software package offers as much for the price.  Plus, if you have the need for including video into your project, you're already set up to do so.
Why anyone would exclude Ipad/iPhone viewers by using Flash as their primary delivery platform is beyond my comprehension.  Flash is a great platform, but it's become readily apparent, that html5 is going to be the eventual way to deliver multimedia content.  Adobe Edge is already in public beta.  In my opinion, this portends of things to come.
As much as photographers hate the idea of having to be tech geeks, the nature of our profession REQUIRES that we have a certain level of technical compentence in order to do what we do.
Get over it and realize it's in your best interest to not take the easy way out.  Learn to use a proper video editing application – even if you're only producing photofilms.  You'll be glad you did.